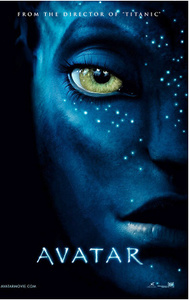 Not surprisingly, the world's all-time highest grossing film was also the most pirated in 2010.
According to figures from
TorrentFreak
, the blockbuster was downloaded from
torrent
sites 16,580,000 times this year beating out the next film by over 30 percent.
In 2009, the most pirated film was
Star Trek
, which was downloaded 10.8 million times.
Despite the large amount of unauthorized downloads, the film still managed to gross $2.8 billion at the box office, beating out Cameron's last epic, "Titanic" for the top spot.
Second on the pirated list was
Kick-Ass
, which saw an early
R5
(Russian DVDRip with English audio) release and downloads of 11.4 million.
Inception
fought its way to third on the list, making strong strides in the last two months as
DVD
quality versions began to emerge.
The rest of the list:

Avatar / 16,580,000
Kick-Ass / 11,400,000
Inception / 9,720,000
Shutter Island / 9,490,000
Iron Man 2 / 8,810,000
Clash of the Titans / 8,040,000
Green Zone / 7,730,000
Sherlock Holmes / 7,160,000
The Hurt Locker / 6,850,000
Salt / 6,700,000