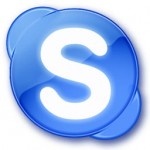 Skype
, facing global outrage over a service outage that lasted 30 hours, has announced it will offer refunds to paying customers that have needed to make calls or video calls but have not been able to.
CEO Tony Bates said today that 90 percent of users can now make calls again, while it is still working on returning access to the rest.
"We now know what caused a number of clients to actually crash,"
Bates added
.
"We've been able to mitigate that crash risk and isolate that."
Bates would not say what caused the crash, but did note that it was not a malicious attack.
All current pre-pay and pay-as-you-go users will be given 30 minutes of free calling, and all current subs will get a free extra week's subscription.
While audio, video calling and IMs are still available, some features such as group calling are still down.