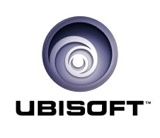 In early 2010, Ubisoft began releasing PC games with the controversial "always-connected"
DRM
, which meant gamers could not play their single-player games without being always connected to the Internet.
If your connection hiccuped at any point, the game would return you to the main menu, losing any forward progress you had made since last saving.
It appears, after months of complaints and outrage, that the publisher has finally updated a few of its games to remove the DRM, including popular titles like
Assassin's Creed
2 and Splinter Cell: Conviction.
After the latest patch, players can enjoy their games
without needing to be always connected to the Web
, but an active Internet connection will still be needed to first start the game and validate the install.
In general, Ubisoft has shied away from the DRM, even choosing to not use it in its latest RTS game, "RUSE."