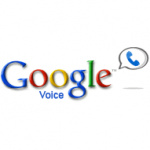 Google quietly began testing number porting via the Google Voice service today, giving some users the chance to begin using Voice on their mobile phones as their primary number.
Confirms the search giant (
via PCM
):
"We're continually testing new features to enhance the user experience. For a limited amount of time, we're making the Google Voice number porting process available to users. We don't have any additional details to share at this time, but plan to offer this feature to all users in the near future."
The porting service will cost just $20, and will terminate your current mobile phone service plan.
Google warns that you may incur an early termination fee for doing so.
For now, porting will only be available for wireless numbers, but landline porting may be coming in the future.