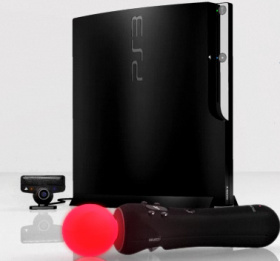 Waninkoko, infamous for his
ISO
loader on the
Wii
console, has issued a warning this week for gamers attempting to install his PlayStation 3 custom v3.55
firmware
, making it clear that certain models will get bricked if attempting the update.
The custom firmware is notable because it allows for the playback of "backups" right from the hard drive.
GeoHot, the first hacker to create a custom firmware, using the root code of the console, does not allow for piracy on the system, and the firmware was created to allow for
homebrew
and
Linux
.
With the installation of the Waninkoko firmware came a plethora of reports about consoles being bricked (becoming unusable) and the warning makes it clear that only certain models of the console are succeptible.
Waninkoko does say, however that he is
"Working on an alternative way, with no brick risk… No ETA."
PS3Hax
posted a nice guide on which models will get bricked, so please check them here:
More updates, according to reports and posts made by our members it seems that if your PS3 has the 256MB NAND (mainly the old 60gb/20gb PS3 models) this CFW will NOT work, and it will brick your PS3.

haleskinn has posted the correct models with the NANDs, so please CHECK YOUR PS3 model before trying to install this CFW. So if your PS3 models is in bold do not install this CFW.

FAT NAND SIZE
CECHA = 256MB
CECHB = 256MB
CECHC = 256MB
CECHE = 256MB
CECHG = 256MB
CECHH = 16MB
CECHJ = 16MB
CECHK = 16MB
CECHL = 16MB
CECHM = 16MB
CECHP = 16MB
CECHQ = 16MB

SLIM NAND SIZE
CECH-20..A = 16MB
CECH-20..B = 16MB
CECH-21..A = 16MB
CECH-21..B = 16MB
CECH-250.A = 16MB
CECH-250.B = 16MB
CECH-250.A = 16MB
CECH-250.B = 16MB
CECH-251.A = 16MB
CECH-251.B = 16MB
You can check your PS3 model using the horizontal strip of info on the bottom of the console.