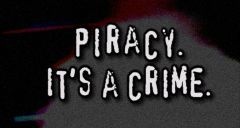 Spanish researchers at the Carlos III University of Madrid have posted interesting results today in regards to filesharing.
The researchers say a tiny fraction of users are responsible for over two-thirds of all content published, and over three-fourths of all downloads.
Using the names, ISPs and IP addresses of uploaders and downloaders to 55,000 torrents published to Mininova and the Pirate Bay, the group concluded that just 100 users were behind 67 percent of the uploads and 75 percent of the downloads.
Concludes the team (
via TG
):
The success of BitTorrent is due to the fact that a few users make a large number of contents available in exchange for receiving economic benefits.
The researchers break down uploaders into just two categories, "fake publishers" and "top publishers." Fake publishers are the anti-piracy groups that upload thousands of fake files to protect copyrights, and malicious users who want to spread malware. "Top publishers" are those who upload massive amounts of content, and make profit in return through ads, VIP subscriptions, and other methods.
Reads the study:
If these users lose interest in this activity or are eliminated from the system, BitTorrent's traffic will be drastically reduced.

In our opinion, the success of BitTorrent lies in the availability of popular contents which are typically protected by copyright law, and people who take the risk of publishing those contents, do it because they receive an economic benefit in exchange for doing so.