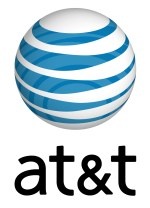 AT&T has been sued this week for over-billing iOS users by 'systematically overstating' the data use of iPad and iPhone owners.
The class-action suit was filed by Patrick Hendricks who says a third-party consulting firm studied AT&T's data billing practices for 60 days and found that some users have their usage overstated by 7 percent, while others had it overstated by 300 percent.
Reads Hendrick's claim (
via EW
):
Not only does AT&T systematically overbill for every data transaction, it also bills for phantom data traffic when there is no actual data usage initiated by the customer. This was discovered by the same independent consulting firm, which purchased an iPhone from an AT&T store, immediately disabled all push notifications and location services, confirmed that no e-mail account was configured on the phone, closed all applications, and let the phone sit untouched for 10 days. During this 10-day period, AT&T billed the test account for 35 data transactions totaling 2,292 KB of usage. This is like the rigged gas pump charging you when you never even pulled your car into the station."
Hendricks also says that the overcharges have a "significant impact" on the company's bottom line, which is misleading to investors. In the Q4, AT&T revenue increased $1.1 billion thanks to 4 million new subscribers.
"A significant portion of those data revenues were inflated by AT&T's rigged billing system for data transactions,"
reads the suit.
AT&T would no comment except to say
"I can tell you that we intend to defend ourselves vigorously. Transparent and accurate billing is a top priority for AT&T."