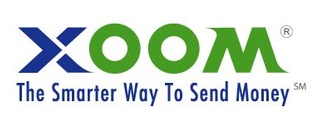 Money transfer company Xoom Corp. has filed a trademark lawsuit against
Motorola
today, claiming it has used the name "Xoom" actively since 2003, and has an incontestable trademark on the name.
Motorola just released the Xoom Android tablet, the first real competitor to the market leading iPad because it runs on the tablet-optimized Android 3.0 Honeycomb operating system.
Says the complaint (
via Beta
):
Through this long online use accessible via computer and mobile devices, Xoom's trade name and the XOOM products have become associated exclusively with Xoom. Until [the] Defendants' adoption of the Xoom brand without authorization from Xoom, Xoom to its knowledge was the only entity using the name or mark for online product offerings.
Xoom is asking for a permanent injunction on the sales of the Motorola tablet and treble damages.
For the most part, the transfer company's main concern seems to be a disruption of business to its website, because the keyword "Xoom" on search engines brings millions of hits relating to the tablet. However, when typing in "Xoom" in Google, the first natural hits are for Xoom.com, then followed by Motorola.com so the case may have limited weight.
Concludes the complaint:
Xoom has long used the wording 'Official Site' in conjunction with its website…and the products and services that it offers on the site, all of which increase the likelihood that consumers will be confused and misled as a result of Defendants' unauthorized use of Xoom's name and mark on the Internet, particularly with the wording 'Official.'