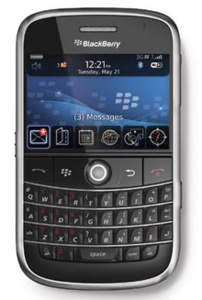 BGR
has posted an interesting report today claiming that Research In Motion will soon launch BlackBerry Messenger (BBM) apps for Android and iOS, making BlackBerry's most popular app non-exclusive for the first time in its history.
There is no word on a timetable or whether the apps will be free, but the "sources" claim that it may end up being free. There is also a chance that the apps may be subscription-based.

While the move makes little short-term sense, BGR speculates that RIM has grown angry with the emergence of Kik, which is available on all mobile operating systems and offers, literally, the same experience as BBM and wants to take back the market.

As for the app itself, it will be a "stripped down" version of the BlackBerry app, stripping out the ability to share videos, photo and geo-locate.

By offering the app to all, they might even get some Android or iOS defectors to BlackBerry.