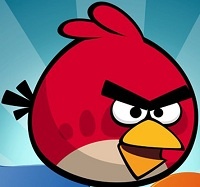 According to Peter Vesterbacka of Rovio, the free Android versions of 'Angry Birds' has been downloaded over 30 million times, making it one of the top apps, ever, on Android.
Furthermore, the developer says downloaders remain interested in the game after the initial download, with a full 80 percent of Android users downloading updates, like the 'Valentine's Day' add-on for Angry Bird's Seasons.
Earlier in the month, Vesterbacka said the company had sold 2 million of the official plush toys and that the company was now looking to expand the brand into other products as popularity for the game remains high.
On Android, Rovio says the app is bringing in over $1 million a month in advertising.
Finally,
the developer says
Angry Birds is headed to Facebook and
"there will be completely new aspects to it that just haven't been experienced in any other platform. The pigs will have a more prominent role."
There was not too much else said about the upcoming launch, however.