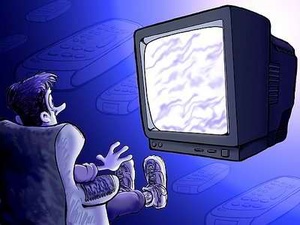 The National Sleep Foundation has released their annual study this week on American's sleeping habits, and once again concluded that technology is ruining our sleep.
Says vice chairman Russell Rosenberg:
Unfortunately, cell phones and computers, which make our lives more productive and enjoyable, may be abused to the point that they contribute to getting less sleep at night leaving millions of Americans functioning poorly the next day.
95 percent of those in the study said they used some electronic device within one hour of sleep, and 65 percent admitted they do not get enough sleep during the week.
Exposure to artificial light within one hour of bed can "increase alertness and suppress the release of melatonin, a sleep-promoting hormone," says Charles Czeisler, of Harvard Medical School and Brigham and Women's Hospital in Boston.
Continues Czeisler (
via Reuters
):
Technology has invaded the bedroom. Invasion of such alerting technologies into the bedroom may contribute to the high proportion of respondents who reported they routinely get less sleep than they need.
"Baby Boomers," adults aged 45-64, had the biggest percentage of those watching TV before bed while 61 percent of all admitted to using their computers at least a few nights each week.