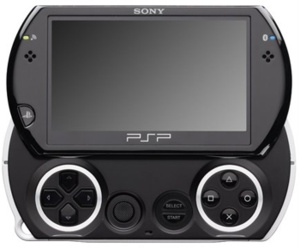 Last week,
Sony
dropped the price of the
PSPGo
handheld from $200 to $150, following the price drop of the PSP-3000, to $130.
Surprisingly, just three days later, Sony has
brought the price back up
to $200 with no explanation.
It is unclear whether the price drop was just premature and will return in the future or whether the entire situation was just a mistake.
Sony's PSPGo handheld has been a large flop, with sales remaining low since launch.
Later this year, the company will release the NGP (PSP2) which boasts a massive 5-inch multi-touch OLED screen with 960×544
resolution
, a multi-touch panel on the back and will run on a quad-core ARM cortex processor. The device will have dual micro-analog sticks, tilt-sensitive SIXAXIS controls, standard and front-side cameras,
GPS
, an electric compass, Wi-Fi and 3G support, and access to Android gaming.