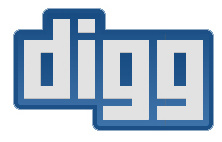 During the weekend it was confirmed that Digg founder Kevin Rose was leaving the company he created although he will stick around in some positions.
Says Rose,
via Mash
:
I'll continue advising Digg [and serve] on the board of directors and taping Diggnation (as I have been since [Matt Williams] joined).
Rose started the site in 2004, and within 18 months it had become the largest social news site in the U.S.
Over time, the site has lost its share to competitors like StumbleUpon and Reddit, which recently announced a 1 billion view month, massive by any means.
Rose has almost completed a $1 million funding round for a new startup.