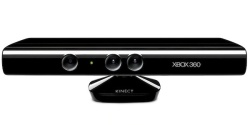 CrunchGear
has reported this weekend that the
Kinect
motion control system has been hacked to run on the PlayStation 3.
In the video, the hacker connects the Kinect to his laptop, running the PrimeSense drivers.
The drivers are "then converted into raw tracking data and reconverted into PS3-compliant data via DIYPS3Controller, used (naturally) to control your PS3 via your PC. This is sent to the PS3 in the form of normal controller movements (analog stick pressure, buttons and all," says the source.
it is unclear if any games will actually be workably playable via the hack.
More info is available here:
Shantanu's Technophilic Musings