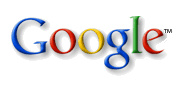 Google and
Microsoft
lead the
BrandDirectory
2011 list of most valuable brands in the world, with a few other tech companies taking in place in the top 10, as well.
IBM took 4th, Vodafone took 5th,
Apple
took 8th and AT&T rose to 10th.
Wal-Mart was last year's winner but fell to 3rd in 2011.
BrandDirectory uses
financial and business criteria to determine each company's rank, and there overall "brand value."
Google's brand was determined as being worth $44.2 billion, up a whopping 23 percent from 2010. The company was the only one to receive a AAA+ brand rating, thanks to its ventures that aren't commercial, but have positive effects on the brand and the world. One such example is Google's profit-less move to help those in Egypt with no Internet connection to send texts using Google Voice. Another was the service created to help in the rescue efforts in Japan following this month's earthquake and tsunami.
Read the full list here:
BrandDirectory Top 500