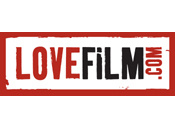 LoveFilm, Amazon's European
streaming
and movie rental company, has announced this week that it has signed a content deal with Disney that will bring over 50 films to the platform.
With the deal, Disney has become LoveFilm's first major partner in the UK.
LoveFilm subscribers with 5.99 pound per month subscriptions will be able to freely stream catalog titles like Princess Frog, Armageddon and Hitchhiker's Guide to the Galaxy and new releases like Tron: Legacy, I Am Number Four and Tangled will be available via the service's PPV selection.
Says LoveFilm CEO Simon Calver:
This is a great endorsement of the popularity of LoveFilm, as Disney is one of the world's leading studios.
Adds Catherine Powell, senior vp and general manager of media distribution, The Walt Disney Company EMEA
(via THR
):
We're working with innovative partners such as LoveFilm to offer our programming to viewers in evermore flexible, easy to access ways, and this agreement builds on our existing DVD rental partnership to further extend the availability of our films amongst U.K. audiences.