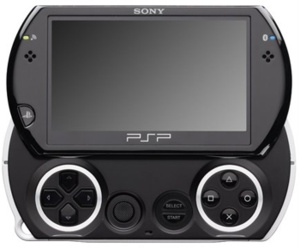 Sony
has ended production and shipment of the much-maligned
PSPGo
, discontinuing their handheld "experiment" after just 18 months on the market.
Cnet
confirmed the news with Sony reps after a report surfaced this morning on
Impress.
Sony will continue to provide updates, repairs and support for the device but will stop producing any more of the console.
The PSPGo, which launched in 2009, removed the
UMD
drive and changed the form factor of the PSP-3000, adding a slide-out screen. Despite removing a key feature, Sony sold the handheld for $250, and gamers balked, with the PSPGo seeing weak sales since the beginning.
Currently, the handheld sells for $150 and comes with free games but it appears Sony has moved their focus to the upcoming NGP, which boasts impressive specs and will be a true sequel to the
PSP
.