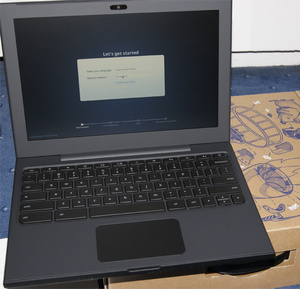 Neowin
has reported this week that Google is set to begin releasing
Chrome
OS netbook this summer, as early as late June.
However, the devices will not be sold in a conventional manner, and will instead be sold as a "subscription based model."
The netbooks will be available for $10-20 per month, and Google will replace faulty hardware for the lifetime of the subscription.
Google may also allow you to buy the device for a one-time fee.
It is unclear which manufacturers will create the Chrome OS devices, but
Acer
and others are expected to have models ready by the summer.