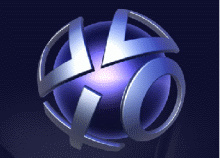 Earlier this week we reported that Sony's PlayStation Network was down "for maintenance" and that
Sony
was saying the downtime might be a "day or two" as Sony worked to bring back all features.
The shutdown is taking a lot longer than a day or two, as the PSN is still not functional, but at least Sony has confirmed why the popular free service is non-functional.
Says the company, via its blog:
An external intrusion on our system has affected our PlayStation Network and Qriocity services. In order to conduct a thorough investigation and to verify the smooth and secure operation of our network services going forward, we turned off PlayStation Network & Qriocity services on the evening of Wednesday, April 20th. Providing quality entertainment services to our customers and partners is our utmost priority. We are doing all we can to resolve this situation quickly, and we once again thank you for your patience. We will continue to update you promptly as we have additional information to share.
The PSN has over 70 million registered users, with 40 million or so expected to be active accounts.
So far, no one has taken credit for the attack, and 'Anonymous' said on Thursday, bluntly,
"it wasn't us."