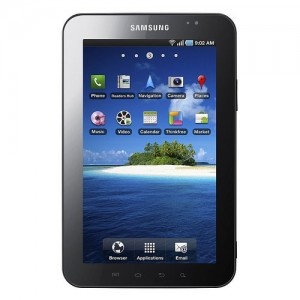 According to numerous reports,
Samsung
has begun rolling out the Android 2.3.3 Gingerbread update to the original Galaxy Tab tablet.
2.3.3 may be the last
firmware
upgrade Galaxy Tab owners will receive, however, as Android 3.0 Honeycomb is not expected to ever make the trip.
Gingerbread adds a number of UI improvements,
as well as some other features
. NFC support is added but useless since the tablet does not have the chip built-in.
Samsung's new updated Galaxy Tab 10.1 is set for release soon, and will come with Honeycomb, dual-core processor and many other improvements including a larger screen and thinner bezel.