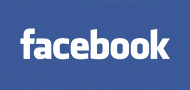 Facebook is
reportedly
set to add
streaming
music to its site, through a partnership with
Spotify
.
If accurate, the social networking giant will launch the add-on within two weeks.
Spotify would not confirm the deal:
We have a Facebook integration. We're continuously working with them to make that as good as it can be. But that's the extent of our relationship.
The reports state that the new Spotify icon will be on the left of the newsfeed, underneath "events."
By clicking the icon, users can then listen to Spotify's catalog and share with their FB friends.