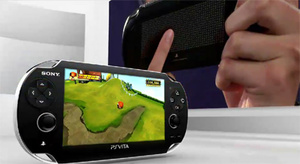 Sony's
E3 keynote has just begun, and we will be reviewing after. For now, watch the live stream here:
E3 Sony
PSN Outage
jack Tretton has apologized to everyone affected and to developers who have possibly lost revenue due to the massive security breach.
CinemaNow added
Sony adding free access to CinemaNow later this year.
Ico HD remasters
Will hit U.S. in September. No word on price, but should be great for fans of the originals on PS2.
3D monitor + glasses + game bundle for $500
Sony showed off a nice 24-inch 3D HDTV with cheaper active shutter glasses that also comes bundled with Resistance 3 3D and an HDMI cable for $500.
(Pic via
TC
)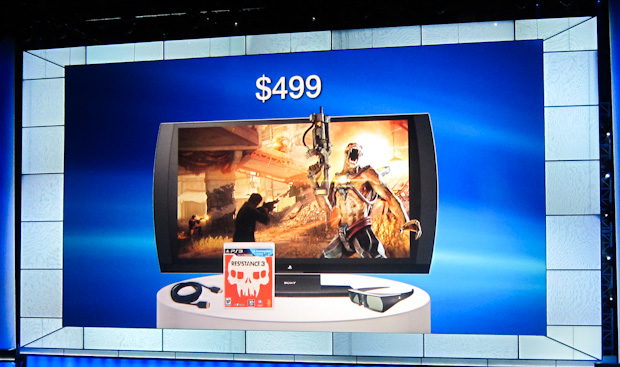 PS Vita
Officially unveiled as the PS Vita, the NGP packs a significant punch.
For controls, the updated handheld adds dual micro-analog sticks, giving gamers a feature they begged for on the original PSP.
The device has a massive 5-inch multi-touch OLED screen with 960×544 resolution, a multi-touch panel on the back and will run on a quad-core ARM cortex processor.
Sony has added tilt-sensitive SIXAXIS controls, standard and front-side cameras, GPS, an electric compass, Wi-Fi and 3G support, and access to Android gaming.
For 3G, AT&T is the exclusive carrier.
Prices are very decent, as well. $250 for Wi-Fi-only, $300 for 3G starting this holiday season.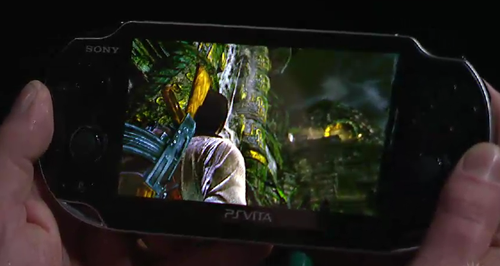 Uncharted looks absolutely fantastic, controls and quality.