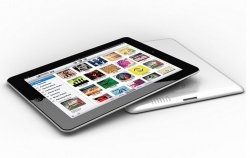 Apple
has confirmed today that a small number of Verizon iPad 2 tablets have duplicate mobile equipment identifier (MEID) codes, causing issues with accessing the company's 3G network.
Says the company (via
PCM
):
Duplicate MEID codes were flashed onto an extremely small number of iPad 2 units for the Verizon 3G network.
Any user having problems accessing the Verizon 3G network are asked to come into Apple stores and replace their defective devices for unaffected ones. Apple seems to be giving $50 store credit as compensation, as well.
Unique MEIDs are harcoded into all smartphones and tablets, so duplications will cause a loss of connectivity to cellular and data networks.