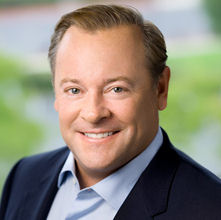 Jack Tretton, President and CEO of Sony Computer Entertainment of America (SCEA), addresses PlayStation 4 (PS4) in Forbes interview.
There has already been hints that
Sony
is working on the development of the next generation PlayStation home console, generally referred to as the PS4. The
PlayStation 3 (PS3)
has been on the market since 2006, and Sony promised a ten year life-cycle for the system at the time.
The PS3 has had a mixed experience on the market so far, with early supply and cost problems, increased competition from
Nintendo
and
Microsoft
for home consoles and other notable problems such as the PSN breach. Still, Tretton thinks that the PS3 is just getting started and has warned not to get your hopes up if you are looking for a PS4 anytime soon.
"PlayStation 3 is really just hitting its stride. And technologically, I don't think it's possible to provide any advancement beyond what we have. What we've seen from the competition is trying to add features that already exist in PlayStation 3,"
Tretton said.
"We invested heavily in that, we rolled a very heavy rock up a steep hill, through the launch period. But now I think that all pays off, and we've got a long run way behind it. So, I wouldn't look for any discussion of a next generation PlayStation for quite some time."
Tretton comments that there was nothing in Nintendo's E3 announcement of a new console that made Sony think,
"Oh, we'd better get working on rolling out a new PlayStation here pretty soon."
You can read the rest of the interview, where he discusses Vita, competition from Android and iOS, E3 and more at
Forbes.com
.