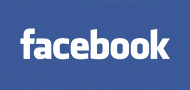 TechUnwrapped
has reported today that infamous jailbreaker George 'Geohot' Hotz is now working at Facebook, following his
Sony
lawsuit.
Earlier this year, Hotz was sued by Sony after the jailbreaker created a custom
firmware
for the PS3 using a root key.
The custom firmware allowed users to run
homebrew
and
Linux
on their devices and Hotz condemned all types of piracy, even blocking it with his firmware. Regardless, Sony was not a fan and took the teen to court.
Hotz and Sony settled after a meaningless trial, and Hotz is no longer able to have a PSN account or ever modify any Sony devices.
The "confirmation" of Hotz' new day job comes via a Facebook post by the jailbreaker in where he says:
"Facebook is really an amazing place to work…first hackathon over."
Furthermore, Joshua Hill of the Chronic-Dev Team confirms it via a video: