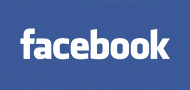 Software developer Jeff Rose
has uncovered
'Vibes,' an unannounced Facebook music service.
Whilst examining the code for Facebook Video Chat, the developer found some references to Vibes:
I searched around to see what this is all about, and it seems that this is an unannounced feature that has yet to be released. The vibes app connects with a music download dialog in the page though, so I'm guessing that with this release we are seeing the seeds for Facebook's upcoming music offering.
Vibes is likely a code name, as Video Chat had a codename of "Peep" before it launched.
Rumor has had it that Facebook would partner up with
Spotify
once it launched in the U.S., which is actually expected this week after 16 months of delays.
The tie-up would let users click on a Spotify icon to install the service on their desktop in the background,
"and also allow users to play from Spotify's library of millions of songs through Facebook. The service will include a function that lets Facebook users listen to music simultaneously with their friends over the social network, one of the sources said."