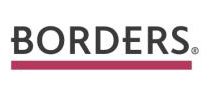 Borders Group has cancelled its bankruptcy auction and will begin liquidation, winding down its remaining 399 stores and sending 11,000 employees to the unemployment line.
Says President Mike Edwards:
We are saddened by this development. We were all working hard towards a different outcome, but the headwinds we have been facing for quite some time ... have brought us to where we are now.
Earlier this month, a deal with invester Jahm Najafi fell apart after months of talks. Najafi had offered $215 million for the company, plus the assumption of $220 million in liabilities, assuming publishers would give him normal trade terms. They did not, and Najafi withdrew his bid.
There were no other bidders or proposals for the struggling book chain.
Borders will now sell itself to the Hilco liquidation firm, which will begin liquidating on Friday. All stores will be closed by September and the liquidation is expected to bring in $280 million.