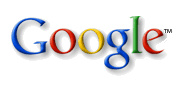 The U.S. DOJ has requested more info from Google over its acquisition of AdMeld.
Google acquired the large advertising optimization platform for publishers for $400 million in June, pending anti-trust review.
Says Neal Mohan,VP of display advertising at Google:
This doesn't surprise us, as today's display advertising industry is very new and highly complex."But we'll work to enable this review to be concluded as quickly as possible—display advertising is highly competitive and fast moving, and we don't want our efforts to bring better services to our clients to be delayed.
The move is the third major acquisition for Google in the online ad space, with the search giant paying $3.1 billion for DoubleClick in 2007 and $750 million for AdMob in 2009.