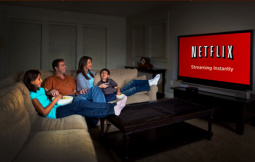 Netflix
has announced a feature for their Watch Instantly streaming service which is intended to make it more kid friendly. By clicking on the 'Just for Kids' tab at the top of the
Netflix
website, you can get a listing of titles categorized in a new way.
"Kids discover and categorize movies and TV shows differently than adults,"
said Todd Yellin,
Netflix
Vice President of Product Innovation.
"Just as we have revolutionized the way people find the movies and shows they want to watch when and how they want to, we're making it easier for kids and parents alike to have the best possible Netflix experience."
At the top of the Just for Kids page are icons for many popular characters. Below you will find categories like Dinosaurs, Princesses, Robots, Disney & Girl Power.
To develop these selections, Netflix used ratings and reviews from Common Sense Media, a leading non-profit that provides independent, trustworthy ratings, reviews, and information to help parents make great media choices.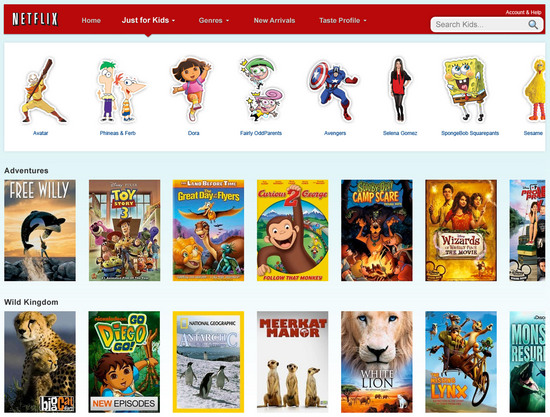 For now, the Just for Kids section is only available on the
Netflix
website. However, the plan is to eventually integrate it into the many clients available for devices including game consoles, Blu-ray players, and connected TVs.