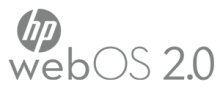 Following HP's decision to kill off all webOS-based hardware and firesale their
Pre
phones and TouchPad tablet for $49 and $99, respectively,
Microsoft
is looking to bring talented
webOS
devs over to the floundering Windows Phone 7 platform.
Microsoft has had good success in bringing developers over to WP7 and despite mediocre hardware sales the platform has 30,000 apps in record time.
Director for Windows Phone 7, Brandon Watson, has
tweeted this weekend
:
To any published webOS devs: We'll give you what you need to be successful on #WindowsPhone, including free phones, dev tools, and training, etc
Microsoft is said to have strong tools and a strong training program for WP7 devs.