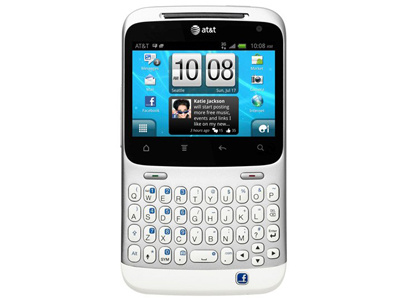 Although AT&T has so far denied the rumor, it appears that the first-ever Facebook phone, the
HTC
Status, may be on its way out.
The move comes just 35 days after launch.
For now,
AT&T says
:
"The HTC Status is a great product and our plans for it to be part of our portfolio haven't changed."
Where have we heard that before, though?
The HTC Status is dubbed the FB phone because it has its own Facebook button underneath the keypad which gives users a chance to use a deeply integrated Facebook app.
For example, if you are listening to music, by hitting the Facebook button you can instantly share what song you are playing, and same goes for Web browsing and pictures. Simply hit the button to share the site you are on or upload the picture you just took. When a friend calls, you will see their Facebook picture and current status on the home screen.
The device itself runs on Android 2.3 with HTC Sense
overlay
, have a 2.6-inch touch screen with 480 x 320
resolution
, 512MB
RAM
, 512MB ROM, dual-cameras and an 800MHz processor.