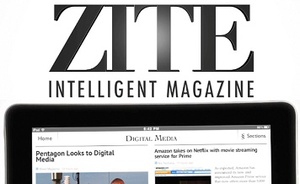 CNN has purchased the popular iPad media company Zite.
Zite, which has digital magazine/newspaper tech, delivers media depending on the user's personal preferences.
If you are a finance fan, your Zite magazine will be packed with finance-based articles and media. Same goes for sports, tech, politics, gaming, etc.
CNN
says it will
let Zite run as it currently is, with no layoffs or shakeups.
The news company has a notoriously ugly mobile site and so could eventually begin using Zite's tech to create an improved experience for its own users.