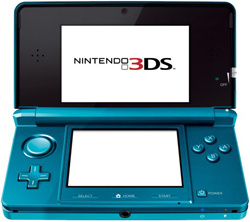 Could this be the new
3DS
with revised hardware?
Nintendo
has
sent press invites
for an event on September 13th, expected to be a "major announcement" for the 3DS.
Rumor has it that the company is already developing a revised 3DS hardware, one that will launch next year or later this year.
Featuring a second analog stick, the console will also tone down the 3D capabilities of the system, which has proven to be a bust.
After just 5 months on the market, Nintendo acknowledged that the 3DS was overpriced and slashed the price from $250 to $170 giving early adopters very little to celebrate except for free games.