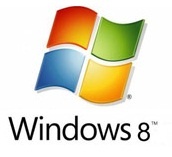 Microsoft may be planning to unveil a tablet running Windows 8 at next week's BUILD conference in Anaheim, California.
BUILD is a Microsoft event oriented toward helping hardware and software developers prepare for the upcoming Windows 8 OS. Considering most of the changes from Windows 7 appear to be tablet related, this would be a logical move.
Reports out of South Korea indicate Microsoft will be
showing off a Samsung tablet
at the conference.
Samsung is already producing Windows Phones, and is also generating considerable interest in the tablet market. Their profile as a tablet maker has gotten a big boost from Apple's
onslaught of international lawsuits
attempting to
take the Galaxy Tab off the market
.
For their part, Microsoft is desparate to gain a foothold in the tablet market which so far has been dominated by Apple's iPad. Samsung makes sense as a partner for this effort given their experience both making their own tablets and smartphones and providing components for Apple.
Getting Windows 8 into the tablet market looks like an uphill climb right now. Microsoft has been promoting Windows as a tablet friendly OS since Windows XP Tablet PC Edition was released in 2005 with almost no success.