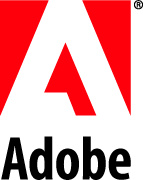 Flash Media Server 4.5 will set the stage to expand online content libraries and give audiences more choice and access to the content they want, Adobe says.
RTMP
delivery through
Flash Media Server
has supported the largest live events in the world such as Obama's Presidential Inauguration, the World Cup and the Royal Wedding, and with Flash Media Server 4.5, HTTP streaming will help broadcasters and content providers scale to meet the demands of more video online.
HTTP streaming is the focus of the new release. While
iOS
does not support Adobe Flash, it does support
HTTP Live Streaming (HLS)
. When Adobe's Media Server encounters an iOS device (or any that do not support Flash), it will provide the streaming video in a supported container through HLS.
This will allow for publishers using Adobes server software to offer their content to iPad and iPhone users. It does not, however, provide a solution for flash games, just for video.
Key New Features inside Flash Media Server 4.5
Same Source Video delivery to Apple Devices and Adobe Flash (single workflows to reach both platforms)
On Demand video packaging / segmenting for HTTP video delivery (no need to pre-package your content)
Set-level F4M Manifests and Variant M3u8 playlist support
Simple and robust content protection workflows for HTTP streaming (as easy as saying on or off)
Live PVR/DVR support for Apple Devices and Adobe Flash with Disk Management (don't miss that special moment in live)
Support for Studio-approved DRM with Adobe Flash Access 3 (robust DRM that exceeds your requirements on Desktop and Android)
Multicast SSM and ASM, with Multicast re-broadcast
SIP Device support for communication
P2P support in Flash Media Interactive Server
For more info, or to download, go to:
http://www.adobe.com/go/fms/