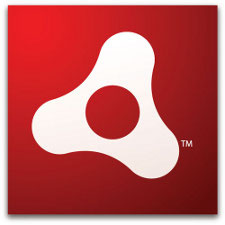 Last week,
while showing off
their upcoming Windows 8 operating system,
Microsoft
dropped a bombshell, explaining that HTML5 "Metro-style apps" for Windows 8 would be "plug-in free."
Rather than using plug-ins like Silverlight to render content on web pages, it will rely on HTML5, said Microsoft. This is similar to the approach taken by
Apple
for Mobile
Safari
on the iPhone, iPod Touch, and iPad.
Today, Adobe has said that Flash will be the exception to rule, due to Adobe AIR.
Says
the post
by Adobe:
Adobe is about enabling content publishers and developers to deliver the richest experiences for their users, independent of technology, including HTML5 and Flash. We are working closely with Microsoft, Google, Apple and others in the HTML community to drive innovation in HTML5, to make it as rich as possible for delivering world-class content on the open Web and through App Stores.
Microsoft has not yet responded.