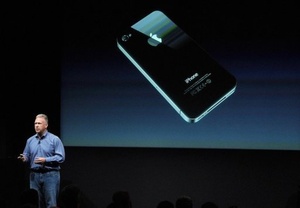 Apple
has said today that Softbank will no longer be the exclusive Japanese carrier for the iPhone.
KDDI, the nation's second largest carrier will begin getting the iPhone 4S on October 14th.
Additionally, Apple is launching the 4S in the United States, Australia, Canada, France, Germany, and Britain on the same day.
Softbank, despite being the third largest carrier in the nation, has had exclusive rights to the iPhone since 2008.
The iPhone 4S adds an A5 processor, an 8MP camera, a built-in "personal assistant" named Siri and will launch with
iOS
5.