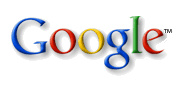 In April, the Department of Justice approved Google's $700 million purchase of ITA Software, the world's largest flight data company.
As part of the approval, Google had to accept certain restrictions, however. One of the major restrictions was that Google must continue to license ITA software to airfare sites "on commercially reasonable terms" and must promise to continue enhancing the software "in a manner consistent" with ITA's development over the past decade.

Google must also use an internal firewall that will block the company from gaining "competitively sensitive information" off of ITA customers.

Today, a U.S. judge has cleared the purchase, as Google has satisfied all the necessary requirements.

U.S. District Judge Robert Wilkins says the agreement is now in "the public interest."