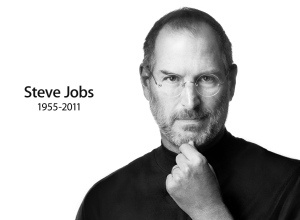 There is not too much else to be said that
Apple
has not said in their statement.
Jobs was forced to resign in August as CEO of the company he founded as his health deteriorated. He was diagnosed in 2003 with a rare form of pancreatic cancer and took leave from work again in 2009 for a liver transplant.
We will have more in the coming week on Job's innovation and his contribution to the tech and business world as we know it.
From starting a computer company in his parent's garage in 1976 to being in charge of the most valuable public company in the world, Jobs defined an American icon in the technology business.
R.I.P.