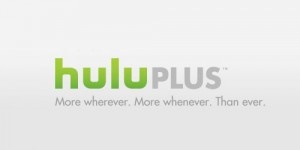 Hulu CEO Jason Killar has noted today that premium subscription service Hulu Plus will soon amount to over half of the company's revenue.
Free Hulu allows users to stream the last 3-5 episodes of a current season, while Hulu Plus offers full back catalogs. Both services have ads.
Hulu has content from Fox, ABC and NBC.
Killar
says
Hulu Plus reached one million paying subscribers in August:
Based on our research, we believe this represents the fastest ramp ever to 1 million paid subscribers among any video subscription service in the US.
The service is also now available in Japan and on 120 million devices including mobile devices, tablets and
Blu-ray
players.
Hulu Plus costs $8 per month with no contract.