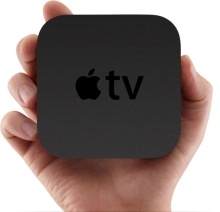 According to new references found in the
iOS
5 code, Apple's next
Apple
TV
set-top box
will likely add a dual-core A5 processor and
1080p
support for the first time.
The A5 processor was just introduced for the new
iPhone 4S
and has been in the iPad 2 since the Spring.
Currently, the Apple TV is model 2,1, says
VB
, while the software refers to 3,1.
Thanks to the new processor, 1080p playback will finally be supported as the A4 could only handle up to
720p
.
A new Apple TV wouldn't be expected until 2012.