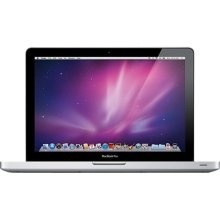 Catcher Technology, the Taiwanese manufacturer, has shutdown one factory in eastern China this week due to "strange odors" coming from the plant.
The plant is notable because it produces over 60 percent of Apple's Mac uni-body enclosures. The cases are seen on all current
MacBook Air
and MacBook Pro models. The factory also produces cases for
Acer
,
Dell
,
Lenovo
and
Sony
, says
AI
.
Catcher president Allen Horng says shipments from the factory will fall 20 percent this month and as much as 40 percent next month if the plant is not cleared to re-open.
"Shipments to our customers will inevitably be affected, We already asked them to make adjustments to their (casings) procurement,"
says Horng.
While
Apple
has probably already secured an alternative plant for manufacturing, there is still a chance that the Mac you are looking for while be in tighter supply for the coming months.