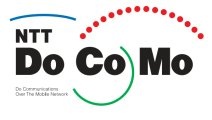 Although
Samsung
is preparing to unveil the Galaxy Nexus (Nexus Prime) in a few hours, NTT DoCoMo has leaked the specs and a picture of the upcoming device.
The
Android
4.0 ICS device will have a 1.2GHz dual-core OMAP4460 processor, a 4.65-inch
HD
Super AMOLED screen and dual cameras 1.3/5
MP
.
Samsung is prepared to unveil the phone tonight, a week after its original launch date, with a release date in early November.
Android 4.0 ICS is supposed to be Google's largest
firmware
update yet, combining the code of Honeycomb 3.0 and Gingerbread 2.3.x.
Pics via
Verge
: