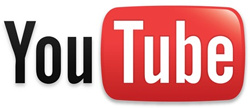 Viacom's appeal
of their lawsuit against
YouTube
for copyright infringement started today with oral arguments from both parties.
They are appealing a summary judgement issued last June in which a federal judge
sided with Google
(owner of
YouTube
) on the key point of what constitutes "red flag" knowledge of copyright infringement. Under the DMCA, a service provider is responsible for taking down content which they is obviously infringing due to so-called red flags.
In the 2010 decision, Judge Louis Stanton found that
Viacom
's reading of the law in a way that would make
YouTube
responsible to determine which videos are infringing didn't match either the legislative history or judicial precedent of the DMCA. General knowledge that copyright infringement is occuring, he said, does not constitute a red flag.
Viacom
lawyers took up that argument
again today
. Their arguments are essentially built on around comparing
YouTube
to
Grokster
.
In 2005 the
US Supreme Court found
that
Grokster
could be held responsible for contributory copyright infringement because they marketed their software specifically as a tool for copyright infringement. According to
Viacom
lawyers, that is exactly the approach
YouTube
took.
However, that argument was shot down in the previous ruling, with Judge Stanton noting:
The Grokster model does not comport with that of a service provider who furnishes a platform on which its users post and access all sorts of materials as they wish, while the provider is unaware of its content, but identifies an agent to receive complaints of infringement, and removes identified material when he learns it infringes. To such a provider, the DMCA gives a safe harbor, even if otherwise he would be held as a contributory infringer under the general law. In this case, it is uncontroverted that when YouTube was given the notices, it removed the material. It is thus protected "from liability for all monetary relief for direct, vicarious and contributory infringement" subject to the specific provisions of the DMCA.
In other words, as long as
YouTube
complies with the takedown rules laid out by the DMCA, they are eligible for safe harbor protection regardless of their intent. The judge concluded
YouTube
was, in fact, compliant, and therefore not liable for the copyright infringement of their users.
Today
Google
lawyers also repeated another point they made in their previous arguments, that
Viacom
themselves made it impossible to determine which videos were or were not infringing by uploading videos themselves.