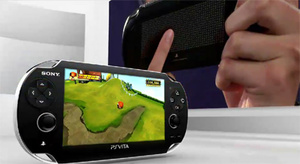 Sony
has finally announced the release date for the PS Vita in North America and Europe.
The handheld is set for release in Japan in December but the rest of the world has been told simply to wait while Sony finalized the details.
It appears today that the date is February 22nd, 2012, for everywhere that isn't Japan.
The Vita will run on an
ARM
Cortex A9 quad-core processor and be powered by a quad-core PowerVR SGX543MP4+
GPU
.
Featuring a 5-inch capacitive multitouch OLED screen (with 16 million colors), the device will be 7.16 by 0.73 by 3.28 inches. Furthermore, the Vita has 512MB memory and 128MB VRAM in its graphics processor.