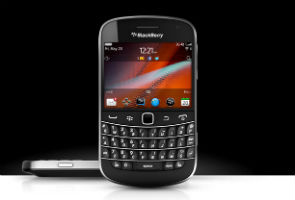 Gazelle, a site to trade-in your electronics for cash with free shipping, has said this week that BlackBerry trade-ins are at all-time highs, even jumping as high as 80 percent the week the
iPhone 4S
was released.
To a much lesser degree,
Android
and iPhone 3GS, 4 trade-ins saw spikes, as well.
Additionally, RIM's recent network issues, in which users lost emails and instant messages for almost 48 hours, helped cause the mass exodus from the struggling smartphone maker.
For an example of what Gazelle does, you head to the site, input the product you are looking to trade-in, post if there are any functional or cosmetic issues and then the site gives you a buy back price. If you accept the price, you send in the device with a provided label and are credited the money.
Older BlackBerrys like the Bold 9000 trade-in for under $40 while the new Bold 9900 can net you back $300.