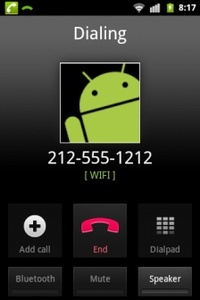 Republic Wireless has announced it will launch a cellular and VoIP service next week that promises unlimited 3G data, texting and voice for just $19 a month.
The only real catch is you will need a special
Android
handset from the vendor.
Calls and texts can be sent over Wi-Fi or over cell service.
The concept of Unlicensed Mobile Access (UMA) is certainly not new, but it has also never been this cheap.
In order to supply the service, Republic will purchase wholesale minutes from third-party carriers like Sprint or T-Mobile. The company's own VoIP service handles the rest.
(Screenshot via
Om
)