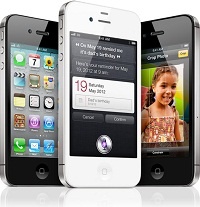 Apple
fans are experiencing a new issue with their new iPhone.
Since its launch last month,
iPhone 4S
owners have had multiple problems to work through, including excessive battery drain and a non-working Siri.
Now, the latest issue is that the smartphone stops recognizing the SIM card inside, leaving users without a way to make phone calls through cellular service.
At some point during the day,
the phone will flash an error message
that says the SIM card is not valid or a message that says there is no SIM card inside, at all.
The issues is widespread across multiple carriers and it is unclear whether it is a hardware issue, a software issue or just a plain SIM card issue.