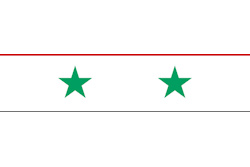 Syria wants to control information coming out of the country.
German and Lebanese media sources have reported on a statement issued within Syria. The statement, from the customs department of the Syrian finance ministry, reportedly warned Syrians against using an
Apple iPhone
in the country and also reportedly outlawed the importing of the device.
Interestingly, there is no indication that the Syrian authorities have outlawed any other smartphones in the country. Lebanese news website
el-Nashra
reported that if any in Syria is found to be using an iPhone, then it will be confiscated and they will be prosecuted.
The German media said that opposition groups in Beirut have
confirmed that the iPhone ban is genuine
.
The United Nations (U.N.) estimates that as many as 4,000 people have died in Syria as a result of government crackdowns on protests since March. International media groups have been banned from the country during the unrest, meaning that videos and images taken with smartphones have become the world's eye on Syria.