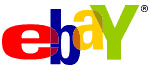 App feature intended for use while watching TV.
A recent survey by
Yahoo/Nielsen
found that 86 percent of smartphone owners use the device while watching TV, with a quarter of them regularly searching content related to the show.
Watch with Ebay
is a new feature on
eBay
's iOS application that aims to help users buy items related to what they are watching.
"The idea is to provide a new form of TV watching entertainment that includes the possibility of shopping and discovering interesting products people never would have discovered otherwise,"
said
Steve Yankovich
, vice president of mobile at eBay.
Users can enter the network provider and channel, items related to the TV show itself, or the actors, guests or sports teams involved will be displayed by the app.
Purchasing an item in a particular team on a TV show or movie is not something there is any help for yet, but that is an idea that is being kicked around the industry.
"We've seen that guys sitting around watching a sporting event will buy jerseys for the team they like,"
Yankovich said
.
"And normally when you're sitting around watching a sporting event on TV, you're not really thinking about being in shopping mode. But that's because no one presented it to you in a frictionless and pleasing way."